After witnessing a boss collapse and the destruction of a couple of half sets of arrows at a tournament the other week I tried in vain to locate any good guidance on how to secure a boss. In particular Archery GB stated that they did not have any guidance material available.
I have had a first attempt to create a guidance document that we can offer to Archery GB as the basis for standard guidance.
Please have a look and let me know what you think.

I went for the highly illustrated approach.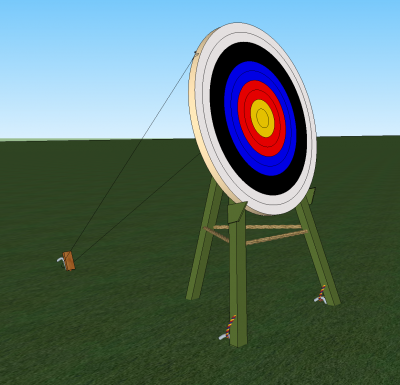 Andy Harrison – Equipment Officer